game of the year
Introducing Tilting at Pixels' Game of the Century
Alan | November 25, 2019
Over the course of this week, Tilting at Pixels will bring you coverage of the work-in-progress debate over the Game of the Century.
Here we are, nearing the end of 2019, and what a century it's been so far for video games. While other sites with more lax editorial standards like Eurogamer may be celebrating their "games of the decade", we at Tilting at Pixels recognize that "decade" is an ambiguous term. Because the Anno Domini numbering system does not have a year zero, each ordinal decade actually begins with a year that ends in 1.
While we can't wait to bring you our games of the (ordinal) decade next year, it would be wholly irresponsible for us to present them now, with a full year of the decade still remaining. Instead, we thought now would be a good time to check in on a different award — the Game of the Century.
Note: Special thanks to our resident decade definition consultant, Jonathan Terleski.
The Process
We are firm believers in the notion that all games can be compared to all other games. Our annual Game of the Year awards are always the result of a rigorous stack rank derived by comparing games directly to one another, rather than just generating an arbitrary list of good games that feels right.
This week, we're taking this process to a new extreme with our work-in-progress review of the race for Game of the Century. Eligible games include those with their initial release in the 21st Century (January 1, 2001 - December 31, 2100).
Fortunately, we have been ranking our games of the year going back to 2013. Unfortunately, we've only been documenting the full stack-ranked list behind those posts since 2015. However, an investigation into our Google Docs revision history has uncovered at least some additional data from 2013 and 2014.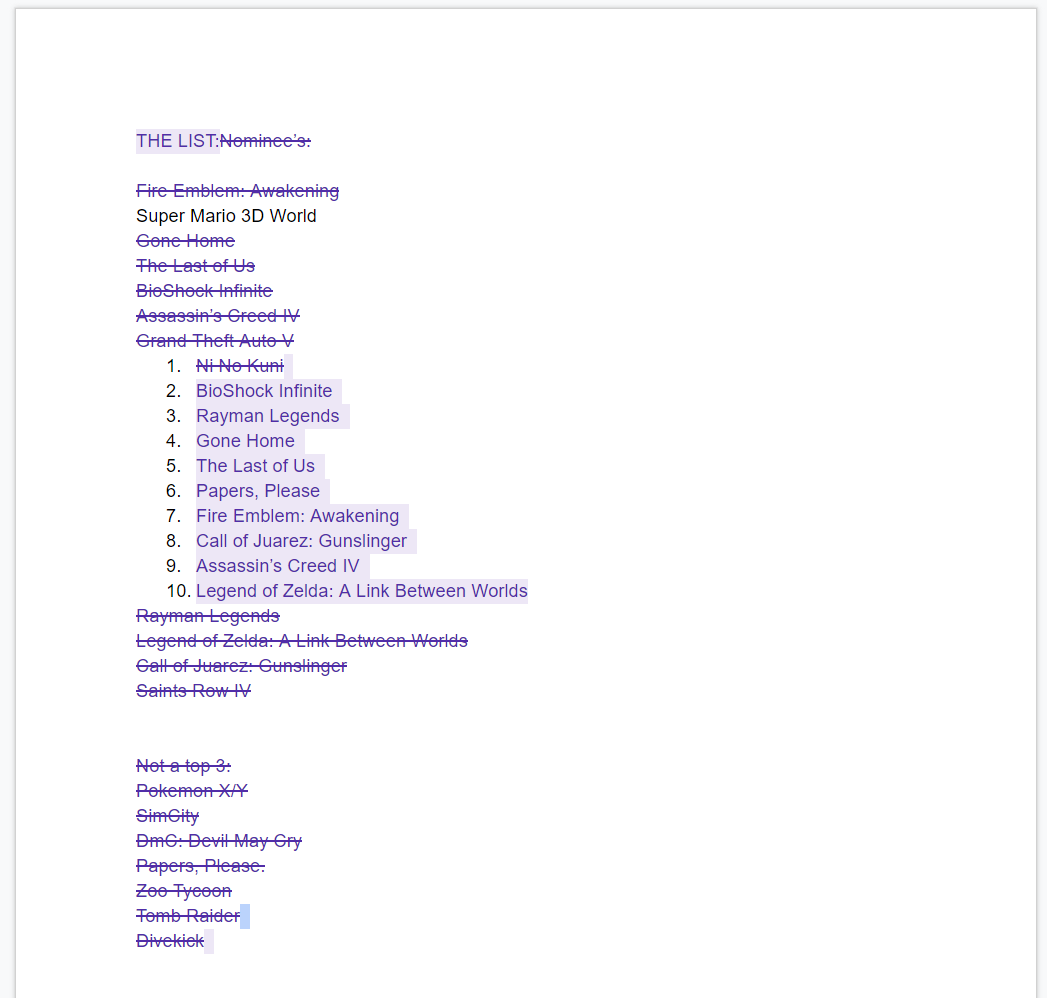 As for the rest, we're sorting through that now, starting with a giant mess of a list of games released in the past 18+ years. This week, we'll be parsing through that mess and extracting a list of the 21st Century's best games thus far. Stay tuned!